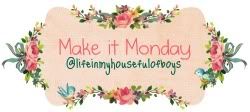 This past week's makings were some more Jewellery.

Everything below is available in my Etsy store. I also have a craft fair lined up when we go home to my mum and dad's in the summer and so I'm making a nice early start on stock for that.
I suppose working on the new look of my blog counts as a making too, so there has been much creating going on!