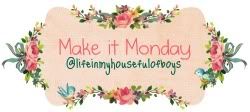 It's been a few weeks now since I finished this lovely shawl but I kept forgetting to get photos of it to share on here!
I'm so pleased with the way it turned out.
I love the way all those shell stitches look together.
The pattern was actually for a slightly shorter shawl that would have stopped about half way down the top half of your arms. I wanted to make it much more snuggly and cosy so kept on adding more rows until it seemed a length that I was happy with.
I'm glad a did now too. This is a much cosier length. Just right in fact for wrapping round your shoulders for sitting up nursing a baby on a chilly autumn/winter night, don't you think?
Speaking of said baby, I'm not really one for posting weekly bump shots, but since I've had quite a few people asking, I do plan to maybe have an update every few weeks. Up until I was 18 weeks there was no bump to speak of anyway and I was still in my normal jeans. Then, almost overnight it seemed to appear! More of that in my official post, but in my last photo of the lovely shawl there is no mistaking a 21 week baby bump!
Since I finished the shawl I've been crocheting granny squares and hexagons. I was trying to work on my giant granny square blanket that I've had on the go for a while now, but it's actually been a bit too hot to sit crocheting a big blanket that covers your legs so I need to get something smaller on the go!