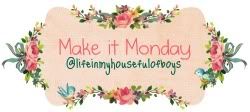 Since this is the final week in the build up to the Queen's Diamond Jubilee celebrations (I have a whole other post about our plans for that in the pipeline) it seemed only fitting that I spent today making these.
These photos are not actually the best ones I took of them - the sun was too bright (can you believe I just said that?!) and cast too much glare/reflection on these. I'm just off to upload and edit the better ones just now, but thought I'd share my makes with you all first.
I also made a few other types of cufflinks today too. Father's Day is just around the corner and so I thought I'd get these onto my etsy store!
Yes, the sun is still shining. Eight days in a row. Unless you're Scottish, or have had such a miserable Spring as us, then you probably don't get the excitement of that!